Flooding – Next meeting 1 March 2024
Map showing the extent of flood risk
Worplesdon Parish Council continues to facilitate the Worplesdon Flood Forum, which aims, using a multi-agency approach, to resolve flooding issues across the parish.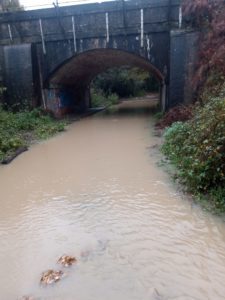 Broad Street Common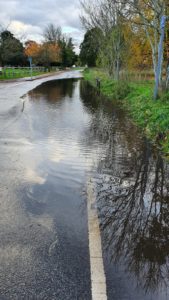 Service road, Rokers   

Blocked grille, Wood St. Village
The Forum meetings are chaired by Angela Richardson MP and are attended by representatives of: Surrey County Council, Guildford Borough Council, Thames Water, the Environment Agency, Worplesdon Parish Council, local Residents' Associations, as well as residents affected by flooding issues of various kinds.
Three meetings a year are held: a hybrid meeting in February, a walkabout in July, and a hybrid meeting in November.  Residents are welcome to attend meetings in person or via Microsoft Teams.  Teams meeting links are posted on the Parish Council's website in advance of the meetings, or can be obtained from the Parish Office – 01483 300094.
The next Flood Forum meeting is being held on Friday 1 March 2024 at 10am in the Council Chamber, Unit 2 Saxton, Parklands, Railton Road, Surrey, GU2 9JX.
For GDPR purposes, residents should personally report all flooding issues as follows:
Highway flooding issues highways@surreycc.gov.uk or Contact centre – 0300 200 1003 or Via the County Council's website
Internal flooding issues flooding.enquiries@surreycc.gov.uk. or Contact centre 0300 200 1003
Issues with sewage flooding should be reported to Thames Water – Report a problem – View and report problems or phone 0800 316 9800.
Main river issues should be reported to the Environment Agency or 0800 80 70 60.
All flooding issues should be reported to the appropriate authority, by the affected person, on each and every occasion a problem is experienced.
Worplesdon Parish Council has limited responsibilities in terms of flooding.  The Parish Council manages Wood Street Village Pond (beside the Green), and White House Lane Pond, Jacobs Well – it also owns Dollies Pond, Jacobs Well Recreation Ground and clears ditches on land for which the Parish Council is responsible.  The Parish Council also assists the Principal Authorities where possible, consequently, the Head Groundsman clears a number of grilles across the Parish on behalf of the borough council in Wood Street Village and Jacobs Well.
Below are various useful links:
SANDBAG LOCATIONS
A map, showing the location of freely available sandbags, at various locations around the Borough can be viewed by clicking the following link Advice for severe weather – Guildford Borough Council
WHAT'S
ON!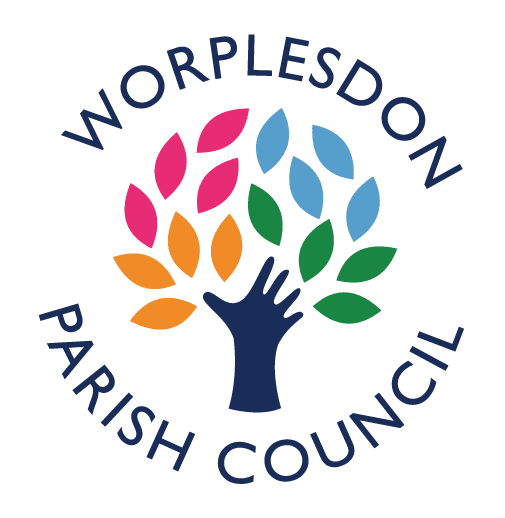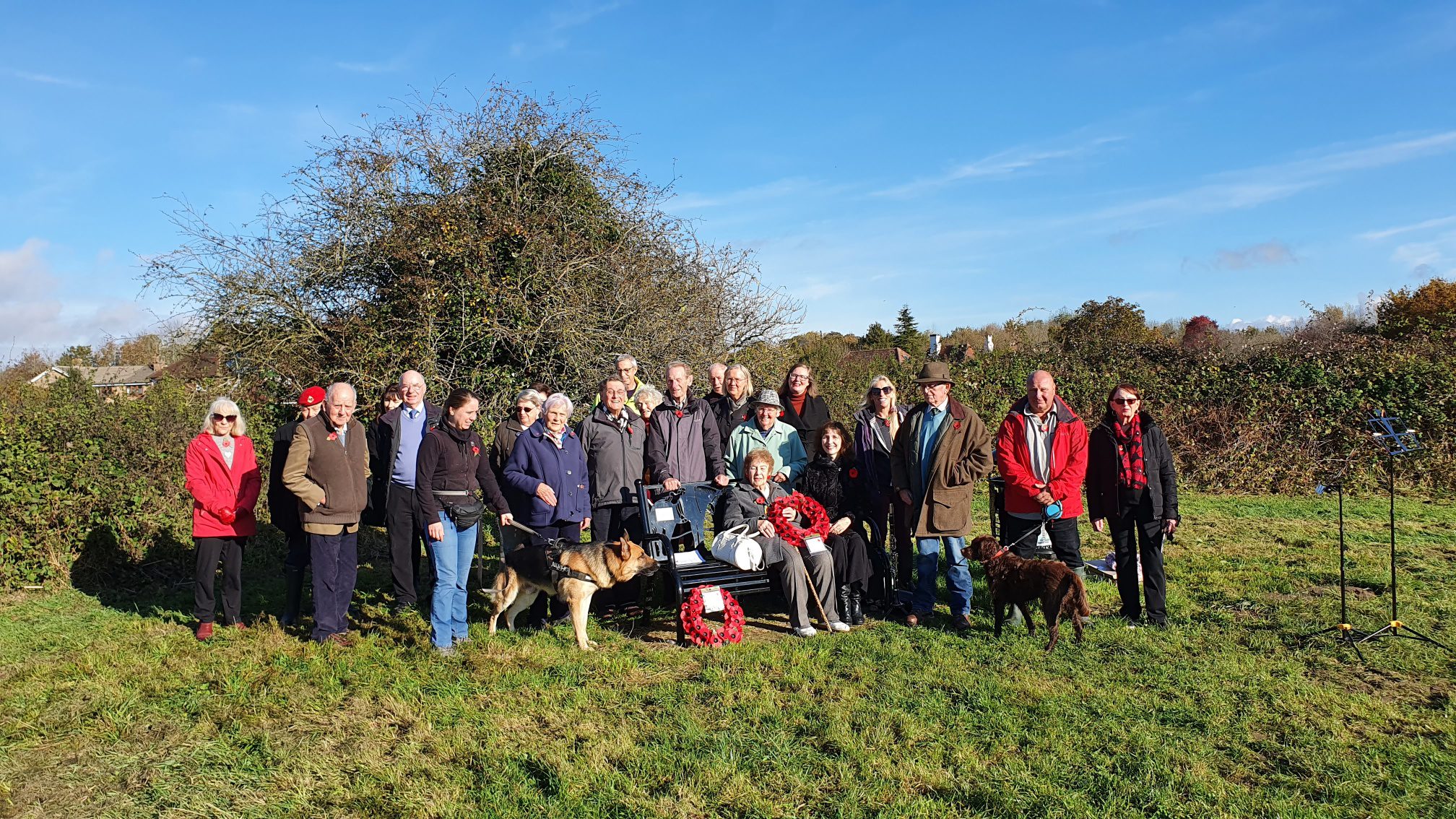 Click here to find out what's going on in the Parish
MORE INFORMATION