Big Mouth Guildford – The Bank Holiday Sale Bonanza – Guildford town centre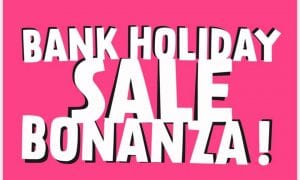 In partnership with the town's independent retailers and supported by Guildford Borough Council and Experience Guildford, Big Mouth Guildford is encouraging residents to stay local to local and keep spend in Guildford over the bank holiday weekend.
Many independent business owners became local heroes during lockdown, stepping up and going above and beyond to provide their services and products to the community and now it's time for us to support them. Bag yourself a bargain whilst helping retailers get rid of any surplus SS20 stock that was left languishing in lockdown!
There'll be great deals to be enjoyed across the town centre over the weekend, as well as two MASSIVE competitions running on Big Mouth Guildford socials before the bonanza begins.
Check out big mouths social media for more Info and your chance to enter two MASSIVE COMPETITIONS to be drawn on the Friday night before the
bank holiday sale bonanza begins.
FEATURING OVER 35 INDEPENDENT RETAILERS
Check out: Big Mouth Guildford on Facebook for more details.